you may already know that bruce and i finished the whole30 last week – but if you read this post then you know we are dong a modified paleo lifestyle because we loved the whole30 and it inspired us to continue down the path of healthy living. heart, mind soul, and body. so i have another delicious crock-pot recipe that made lunchtimes enjoyable and super simple!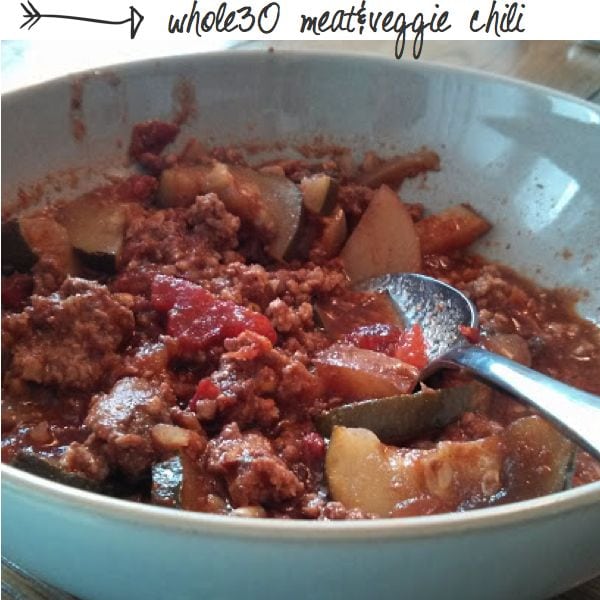 WHAT YOU NEED:
-lean ground beef (we try to always buy 90% lean or more)
– 3 or 4 red potatoes
– two large zucchinis
– four tomatoes
– one onion
– a whole head of garlic (8-9 cloves)
– 2 tbs red pepper flakes
– 1 tbs oregano
– 2 or 3 cups of salsa *
– 1 packet of taco seasoning *
*make sure to check the ingredients on the backs of all prepackaged good to verify that they are paleo
TO START:
the beauty of a crock pot is that you simply cut up all those ingredients and dump them in!
1. set for medium heat and let cook all night or day (7-10 hours)
2. eat and enjoy!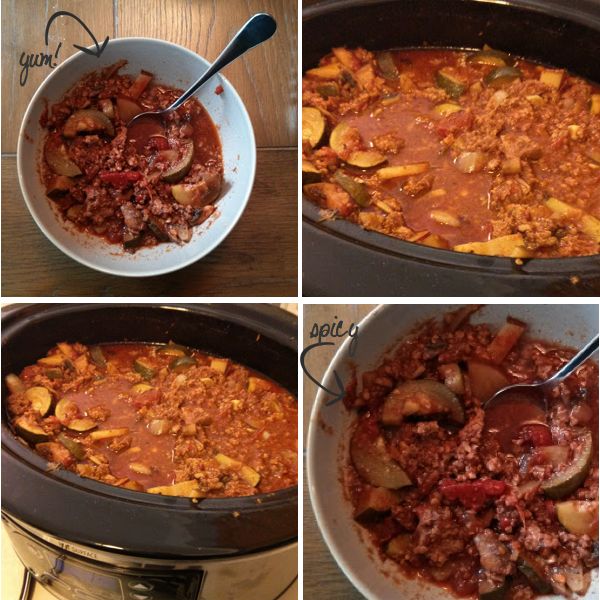 KEEP IN MIND: if you want to make it more or less spicy, use taco seasoning and salsa to your own personal spicyness taste!
happy eating and healthy living!